Guardsman Self Storage have been offering storage solutions in the Perth Self Storage market for more than 30 years.   In fact we were the first Self Storage facility to open in Perth and still going strong!  We are also members of the Self Storage Association of Australasia.
Providing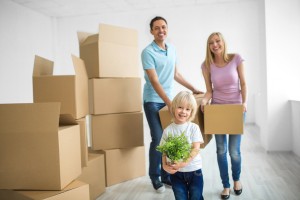 storage solutions for personal and business needs at very competitive prices is what we do.  But we also deliver service with care and attention to your personal needs, our staff are mature, experienced and are highly capable of assessing your storage requirements.  Many of our customers have been storing with us for years, and always return to Guardsman when in need of storage, because they know they will be well looked after.
You also have flexibility as we know our customers needs change.  There are no fixed periods to store with us. Our minimum rental term is one month and extends each month thereafter until you choose to end your agreement.  Monthly rental is of course payable in advance, and there are added discounts if you choose to pre-pay your account for 6 or 12 months.
We also don't believe in those hidden fees for items like bond, cleaning, or administration. Your quote from us will be fully inclusive and we accept Visa, Mastercard, Bank transfer, cash or cheque for payment.
But most importantly you can be assured that your goods are safe with Guardsman with our secure compound, cctv monitoring & onsite security personnel.
Storage Solutions – How we can Help:
Moving home – settlement delays, downsizing, de-cluttering.
Home Renovations – temporary storage while the messy building work happens.
Recreational & Seasonal – store unwanted items over the summer or winter, Xmas decorations, kids toys  etc.
Travelling – no worrying about your possessions while you're off travelling the world.
Business – Tradies keep your tools & equipment away from home. (yep, your wife will love you!)
Document Storage – store all your archiving with us.
Retail – take advantage of buying discounts & store your stock offsite, be more organised.
Wine – temperature & humidity controlled wine storage assists in the ageing of your wine & keep it at its best.
Packing Boxes – a range of packing boxes & supplies to protect and store your goods.
Access hours are between 8am to 6pm Monday to Saturday, & 9am to 1pm Sunday and is monitored by office personnel for your added peace of mind.
We believe in professional & courteous service, and there is no better compliment than when our customers recommend us to friends & family and continue to return to us time and again.
Why not give us a call on (08) 9330 7188 or come in and see the storage solutions Guardsman offer.
The Guardsman Self Storage Difference

 30 years+ experience


  Expert, Honest Advice


  Professional Service


  Competitive Rates


  Comprehensive Onsite Security


  Variety of Storage Options


  Flexible Rental Terms